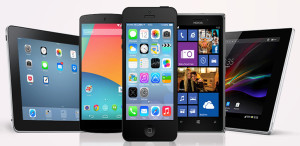 MicroMob Solutions is an excellent team of mobile software and applications development experts. We develop mobile apps database driven websites for Android, iOS and Microsoft. We provide systems analysis, requirements capture, estimation and planning. All executed in a controlled and managed process.
Our approach is to be committed to our clients to provide most innovative and competitive products while reducing time to market and ensuring global standards of quality, at lowest possible cost. We understand clients' requirements better, conceive their ideas and work in close coordination with them which leads to the development of most innovative and competitive products & services.
All of our mobile applications are fully updatable via our unique Content Management System, allowing you to manage your company's app simply and easily.